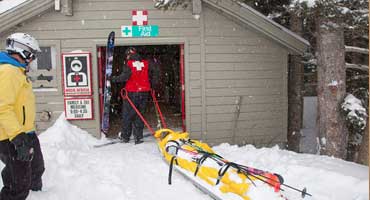 The ski culture embodies speed and living life to the fullest. However sometimes that ethos takes you right up to, and then over the edge. With almost 3 decades of treating ski injuries, the staff at Mogul Medical have seen it all. And chances are, they've been through the same injury and recovery as you. When you do get hurt, you can breathe easier knowing that our experience, treatment, and empathy are of the highest caliber in the winter sports industry.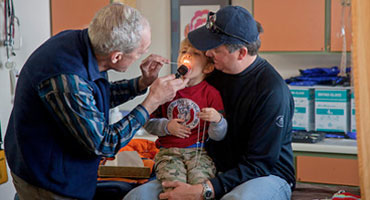 URGENT CARE AND FAMILY PRACTICE
In addition to ski injuries, we also provide care for a wide range of emergent health issues, as well as flu shots. Our board certified practitioners have created a full service, Family Practice medical clinic treating both injury and illness for all age groups. We are accessible by ski, foot, or car and within sight of most of the Taos Ski Valley base area lodges. Come check in with us for any of your medical needs, concerns, or questions. We are here to help.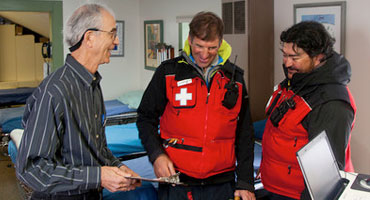 Traveling abroad? Mogul Medical operates also as a Travel Medicine Clinic, following current CDC guidelines. Our objective is to maintain your state of health and prevent diseases while you're abroad. We stock and administer the following vaccines: Influenza, Yellow Fever, Hepatitis A, Hepatitis B, Tetanus, and Pneumovax. Specialty vaccines can be ordered as needed.
Should you need it, we'll shoot, interpret, and send you home with your own digital x-ray copy.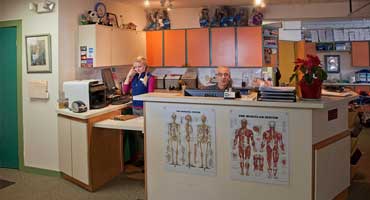 Forgot your meds at home? Not to worry…we stock a vast assortment and our Docs can write new prescriptions as needed.
Phone: (575) 776 8421
Fax: (575) 776-8942
Email: mogul.medical@gmail.com
Mailing Address: P.O. Box 67, Taos Ski Valley, NM 87525
Physical Address: 108 Sutton Place, Taos Ski Valley, NM 87525

We've been caring for skier injuries for years. Whether a broken bone, acl tear, concussion, or… https://t.co/HmtJutTAze