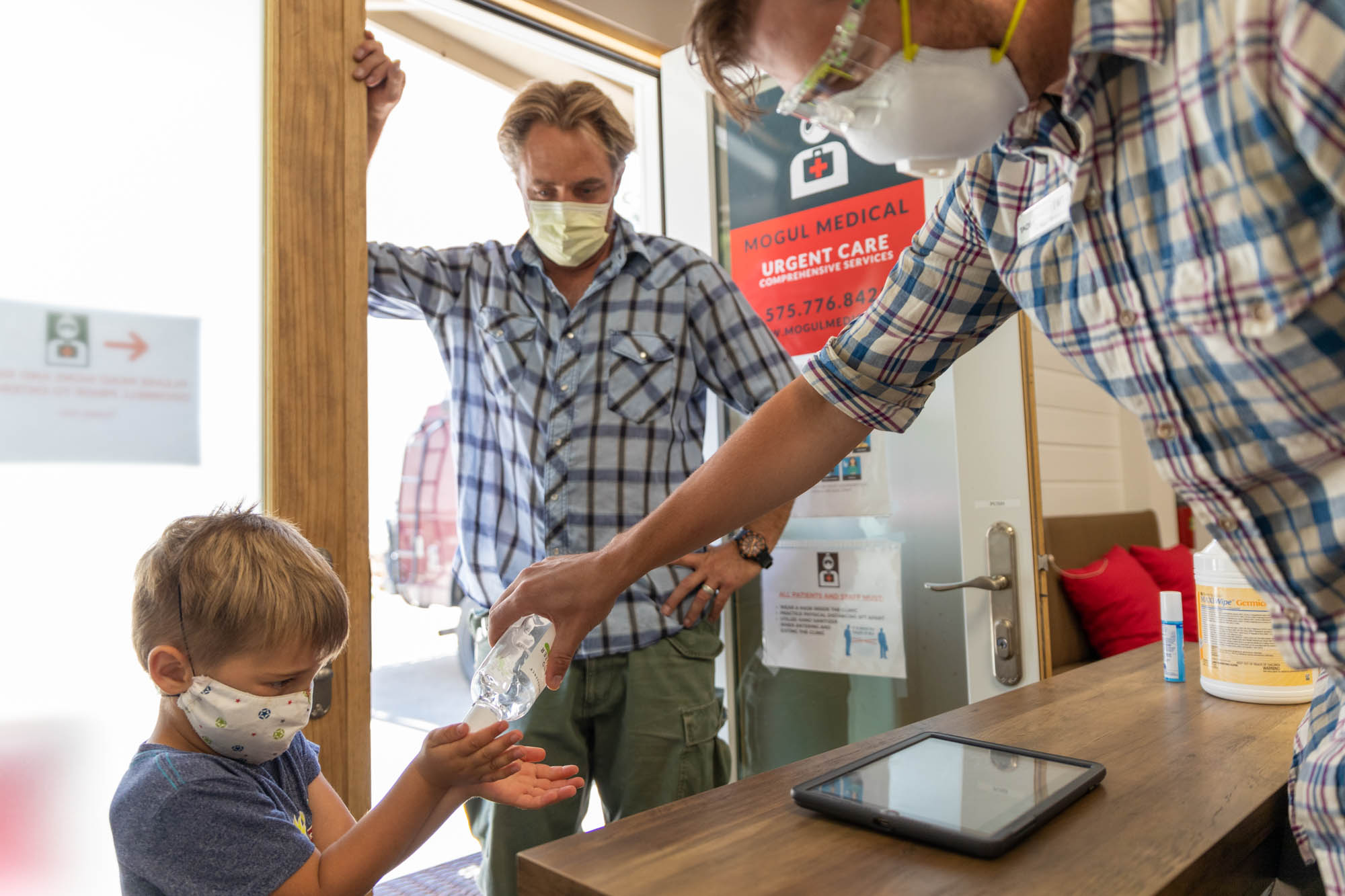 CREATE A PATIENT PORTAL ACCOUNT TO: PAY a bill, VIEW details about lab results and upcoming appointments, SEND secure messages with staff, UPDATE contact and insurance info, and READ important forms.
Mogul Medical offers a 25% self pay discount if a patient pays the bill in full on the day of service. Mogul Medical will file with your insurance carrier for care rendered.
However, the patient is responsible for any balance not paid for by an insurance company.

We do not have a contract with insurance companies, with the exception of New Mexico Medicare and Blue Cross, which is typical for a ski clinic.
New Mexico is a Prudent Layperson State. This means that, by statute, a reasonable person who believes he or she has an acute medical illness or injury can not be denied coverage. Pre authorization to receive treatment is against the law in New Mexico.
Phone: (575) 776 8421
Fax: (575) 776-8942
Email: mogul.medical@gmail.com
Mailing Address: P.O. Box 67, Taos Ski Valley, NM 87525
Physical Address: 108 Sutton Place, Taos Ski Valley, NM 87525